County Computer Consulting LLC
Welcome to County Computer Consulting LLC, a company dedicated to serving small business and residential customers for all of their computer needs. Please take some time and browse our areas of expertise to get an idea of the services that we can offer. Our goal is to provide you with the best support and experience for your particular situation.
Based in St. Louis County, MO we provide service to the entire metropolitian St. Louis area including St. Charles county. We provide on-site service to your business or residential home office to ensure that your computers operate where you need them.
Some of our services
Hardware replacement/upgrade
Anti-virus/Spyware removal
Wireless network configuration
Internet and e-mail troubleshooting
Click on the Services header for more details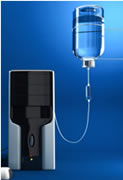 Is your system not performing like it used to? When was the last time you ran that anti-virus check? Just how may MP3 files have you downloaded?
Mabye you need to call us and have that computer examined by a professional who can diagnose and repair the problem on-site.